Step 1: Press hot key anywhere
Hot key Ctrl+Alt+Enter is as default . You can change this in settings.
Also You can use
mouse gesture
instead hot key.

Step 2: choose snippet from popup menu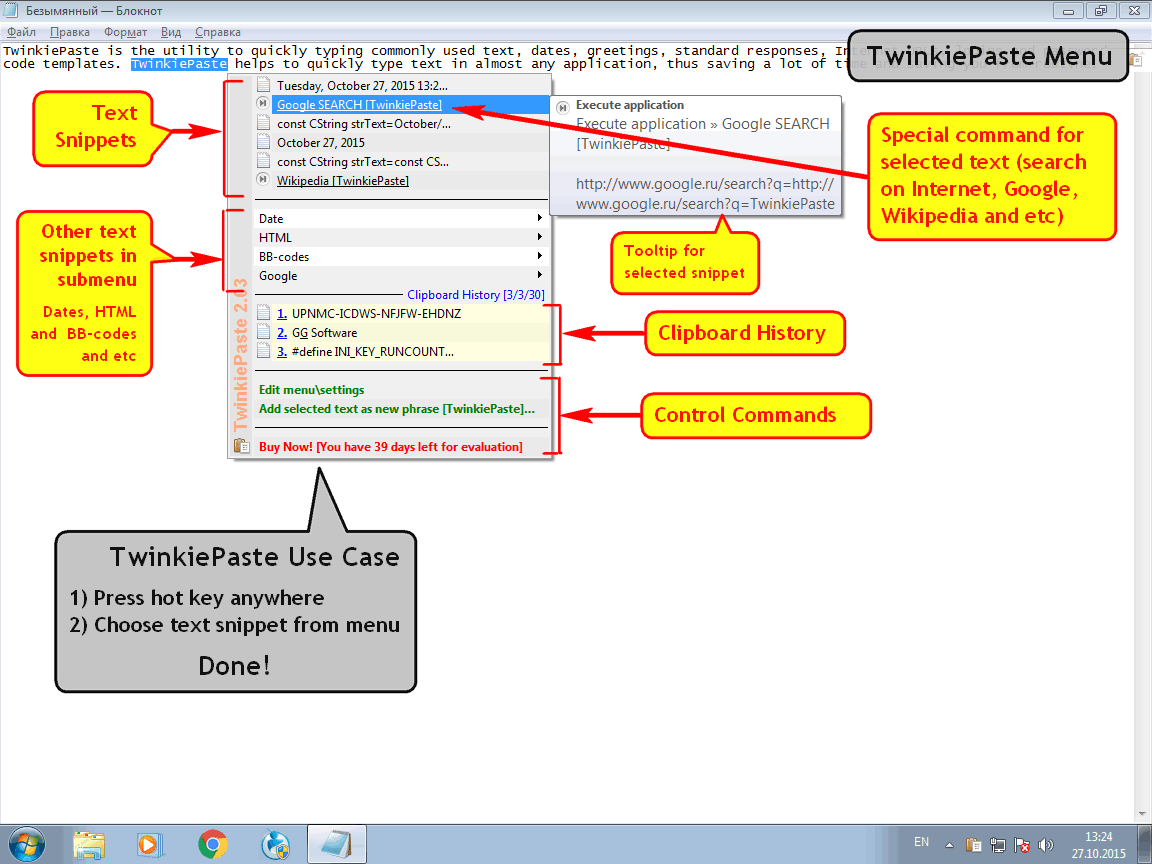 Result: Done! Snippet inserted.
You can create new snippets in TwinkiePaste PhraseEditor.

Use macros for insertion dates, selected text, text from clipboard, switching keyboard layout, changing of caret position and etc.