Tips and tricks. Part VIII. Plugins and settings
This article explains how to change the general parameters of Aml Pages.
See also: Part 6 | Part 7 | Эта стаьтя на русском
Text Editor background picture
By default, Aml Pages uses the text editor background picture. The general view of the text editor is shown in the figure below. But the tastes are different. Many people prefer to use a different background picture or disable it at all. You can disable the background picture by unchecking the "View \ Background picture" menu.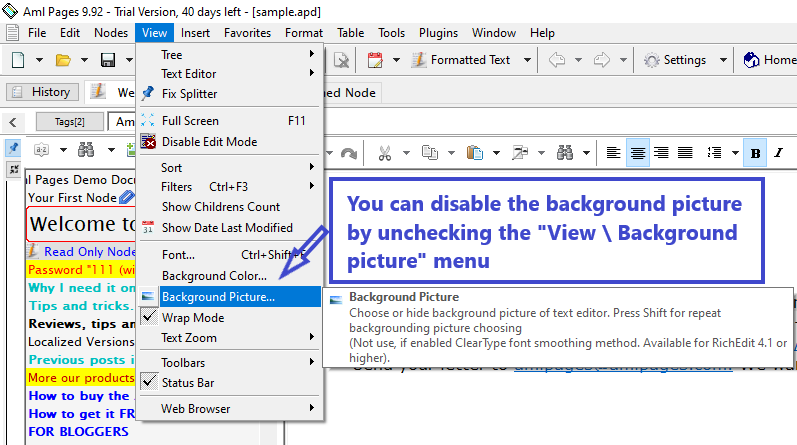 Fig. Disabling the text editor background picture

In some cases the text editor can work much faster without a background picture. Besides, a background picture can be the reason of flickering when scrolling text. To change the user interface themes, use

the Themes plugin

.
Autocomplete text
Aml Pages includes the popular plugin Aml Auto Completion. This plugin offers word completion options when you type the text. You can use the option Take words from the text. In this case plugin offers words completion based on the text you have already typed. If this option is disabled plugin uses only suggest words explicitly specified by you.
You can switch the autocomplete plugin by option "Autocomplete ON".




Fig. How to switch the autocomplete plugin.


Appearance
By default, Aml Pages also has a non-controversial appearance: light text on a dark background in the tree, and traditional black text on a white background in the text editor. Well, the colors are each in his own way. So, you can instantly change the color scheme by using the plugin Themes: you can choose any scheme you like from the "View \ Themes" menu.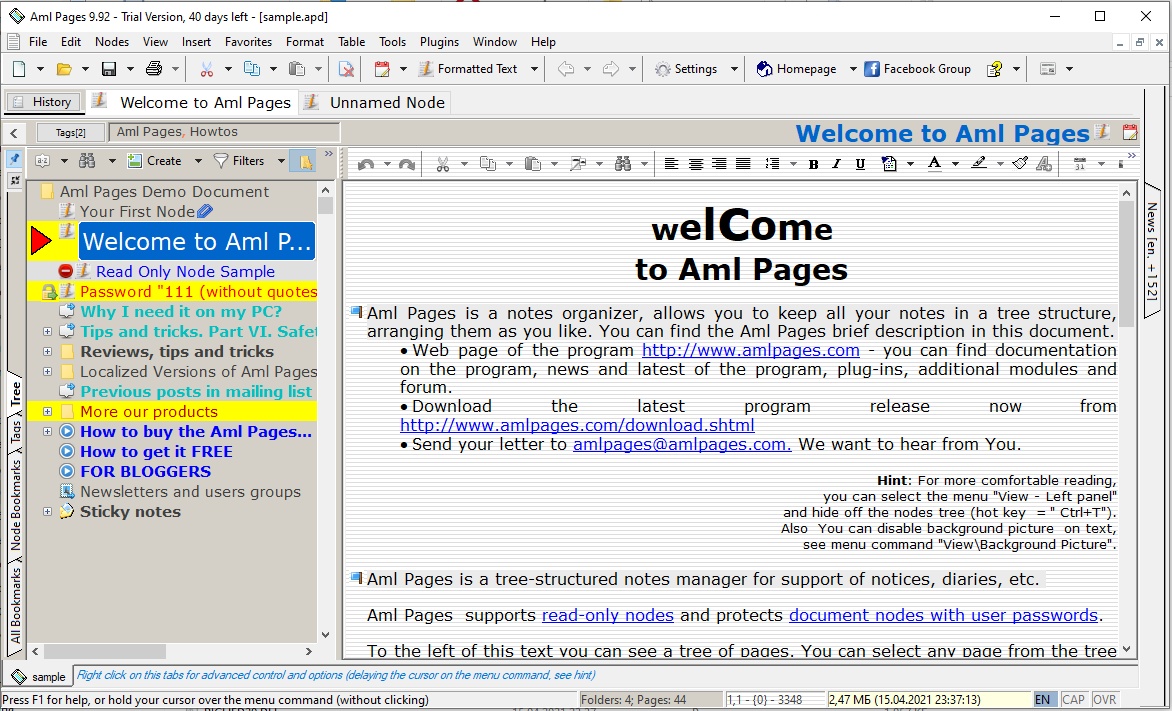 Fig. The standard color scheme of Aml Pages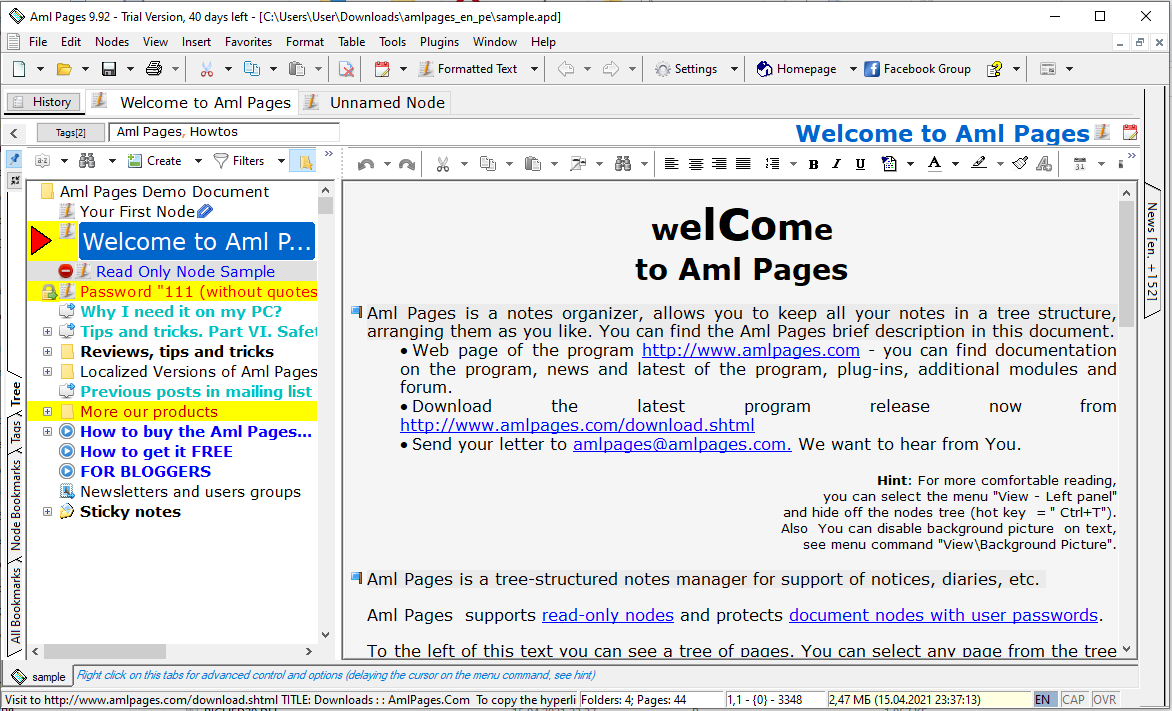 Fig. The White color scheme by Themes plugin



Use the latest

Themes plugin

to control the look of Aml Pages and select user interface themes.

Here are three easy ways to change the most basic parameters of Aml Pages. Any questions? Ask us in support.